Fume hoods are a necessity, but can also be a costly investment for many laboratories. When purchasing a fume hood, it's important to make sure that you're getting the right hood for your lab and your budget.
What is required for installation?
For any new equipment, installation is necessary. Depending on your level of expertise, this can be done on your own or you can hire a local contractor to assist. Every work environment is different and fume hoods come with various features so the depth of installation will vary. But when purchasing a fume hood, consideration will have to be given for ventilation, electrical, and plumbing needs.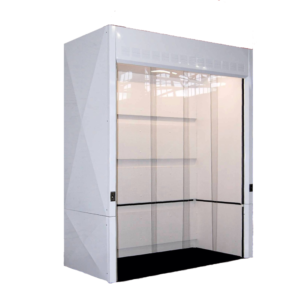 What is the fume hood made of?
Next, you should make a list of the materials you plan to use in the hood. This will determine what your hood should be constructed from. Some chemicals can attack, degrade, or physically alter some hood materials. If you plan on using harsh corrosives, look for a hood that will be able to withstand regular use.
How the hood is constructed should also be a factor in your purchase. If the hood is made of a lower-quality material, will this affect the equipment life cycle? Remember that the higher-quality hood, the longer it will last.
How much is it going to cost?
The cost of an average 6-foot fume hood is dependent on many factors. According to industry professionals, the "rule of thumb" is anywhere from $1,200 to $2,500 per linear foot.
Factors such as hood dimensions, special features, technology, and add-ons are all considered when pricing a hood. Different procedures may require certain hoods. For example, a fume hood that is designed for spill containment will be priced differently than a fume hood made for highly hazardous substances.
However, not only do you have to factor in the cost of the hood, but you also need to consider the installation and operational costs.
Installation
Installation costs will vary based on the fume hood features and the location of installation. Many times installation can be completed in a DIY-manner or by qualified contractors. This is all dependent on the knowledge of the installers, the layout of the building, the needs of the fume hood, and the scope of the installation project.
Operational
Like many pieces of equipment, fume hoods run on electricity. Although this will impact operational costs, there are many ways to conserve energy with a standard fume hood.
Turn off the occupancy switch when the fume hood is not in use

Shutting the sash

Investing in an energy recovery device

Optimizing the fume hood's placement in the lab

Optimizing the use of blowers when more than one fume hood is present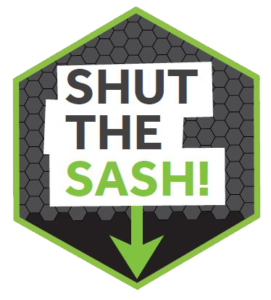 What type of safety controls are included in the base cost of the unit?
Fume hoods may be required to have airflow monitors. However, only some fume hoods come equipped with them. If the fume hood you purchase does not have an airflow monitor, you will have to purchase one separately. Airflow monitors can cost anywhere from a few hundred to a few thousand dollars.
There are two major types of airflow monitors; analog and digital. If the fume hood is on a constant air volume (CAV) system, then you can use either a digital or analog airflow monitor provided by the hood manufacturer. However, if the hood is on a variable air volume (VAV) system, then the airflow monitor needs to come from the VAV supplier so that it can be properly calibrated to the VAV system.
Purchasing a fume hood is a great investment and the safety benefit is priceless.
If you are in the process of purchasing a fume hood, reach out to National Laboratory Sales today for the largest selection of new and used laboratory fume hoods and casework.