A fume hood is an essential piece of equipment found in most laboratories. It is a priceless laboratory amenity that allows lab personnel the ability to conduct potentially hazardous work in an enclosed space. The importance of a fume hood is immense for individual safety, both for those working in the fume hood and those nearby. If anyone ever thought of completing work without a fume hood, here are some things to consider about why it is important to work in a fume hood.
It prevents inhalation of harmful vapors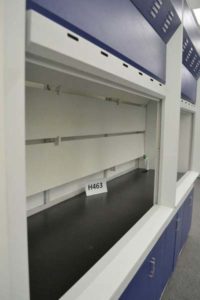 Topping the list of why a fume hood is important is inhalation of toxic fumes and. When lab workers breathe in harmful chemicals into their bodies, the toxins not only lodge in parts of their lungs but can also enter their bloodstream. Breathing vapors may only make someone dizzy at the moment, but breathing the same vapors for many years might cause liver damage. By design, a fume hood provides a barrier between lab workers and these toxic fumes.
It utilizes proper ventilation
Proper exhaust ventilation is the primary means of limiting the exposure to hazardous substances. And a properly installed fume hood provides local ventilation for the laboratory. Ductwork attached to the fume hood will safely guide dangerous vapors away from the laboratory and out of the building. There are different kinds of exhaust systems that can be used for different processes and materials. Make sure to have the proper equipment for the work being performed.
It offers explosion protection
Although not designed to handle every explosion, a fume hood can protect lab workers from volatile reactions. Each fume hood has its own limits so it should not be acquired to protect against every danger. But a properly installed fume hood will provide limited protection from small explosions. If an explosion were to occur, the safety glass on a fume hood is made to withstand small impacts and is designed to "spider," instead of "shatter."
It possesses built-in spill containment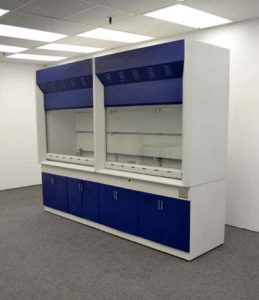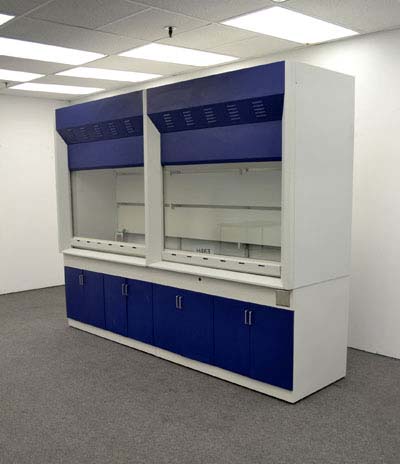 When used appropriately, a fume hood can be an effective device for containment of hazardous materials. Most often, fume hoods have spill containment lips to help contain minor liquid spills. These lips are several inches wide and act as catch basins for spills or breaks. The spill containment lip is very handy for those unwanted spills and will prevent additional clean-up projects outside of the fume hood.
It handles chemical absorption
Without proper ventilation and spill containment features, chemical absorption is an obvious threat to lab workers. When working with exceptionally hazardous materials, an enclosed glove box may be used as a further level of protection. A glove box completely isolates the lab worker from direct contact with the work material and provides a final reason for why it is important to complete lab work in a fume hood.
Safety is an absolute first
Although fume hoods are essential, they cannot protect against every laboratory hazard. Extremely dangerous work will require safety hoods or mechanisms that are specifically designed to deal with extreme threats. Regardless, fume hoods are an indispensable piece of equipment for the safety and integrity of laboratories. Despite the numerous risks that come with lab work, having a properly manufactured and installed fume hood can provide adequate protection for any lab worker.